A Melbourne house has given its goldfish the best of indoor and outdoor living
Posted on Saturday, June 28th 2014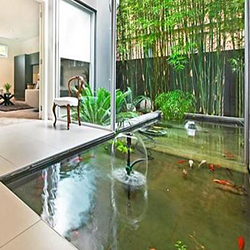 It might look a little fishy, but there's no doubting that an indoor and outdoor koi pond is a striking feature.

And right now there's a house for sale in bayside Melbourne with one. It also comes with a modest basketball court and a dumbwaiter.

Joining the Brighton East stunner in this week's Dream Homes is another Toorak classic.
Like to know more about our owners corporation management services?
Whatever your owners corporation management needs, Network Pacific Strata Management is ready to help
HOW CAN WE HELP YOU?