New data reveals Generation Y would rather live close to the city than buy a home
Posted on Saturday, August 2nd 2014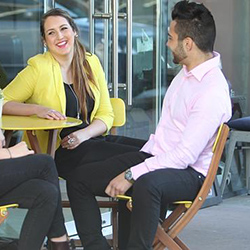 For Generation Y the great Australian dream of a home in the suburbs is dead, with young people more interested in flash cars and trendy bars.
New figures by Resolution Research show 87 per cent of Gen Ys have no aspiration to ever buy their own dream house.
A majority of the 18 to 32-year-olds said they would rather live close to the city and rent than buy a house further out.
"It is clear that this generation has a dream for the future but it is abundantly clear that it is not in line with the entrenched notion of the great Australian dream," said Resolution Research director Diana Howes.
Like to know more about our owners corporation management services?
Whatever your owners corporation management needs, Network Pacific Strata Management is ready to help
HOW CAN WE HELP YOU?