Written testimonials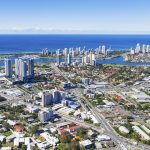 I have had the pleasure of working closely with Collette over the past two years as the Chairman of two Bodies Corporate. I have found her to be extremely conscientious, diligent and supportive in providing all necessary functions and services as a Body Corporate Manager. Her willingness in making herself available when required is exemplary and is a major asset for any Body Corporate Committee in carrying out their duties and responsibilities. I would highly recommend Collette to any Body Corporate as their Body Corporate Manager.
Zeke, Chairperson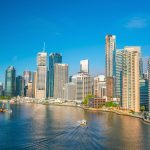 I am the Chairman of 18 bodies corporate currently held under the management of Network Pacific. These properties are large commercial properties that exist under the structure of layered schemes which at times can be very complex. I have found Network Pacific, and more specifically Collette Dunn to be efficient, personable, diligent, conscientious and consider Collette to be an excellent body corporate manager. I have found her communication to be punctual at all times, and she has always gone the extra mile to ensure the efficient running of my bodies corporates. I would have no hesitation in recommending Collette, or Network Pacific to anybody corporate seeking change for the better.
Rob, Development Manager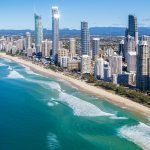 I find that Collette Dunn is very professional and thorough in all aspects of her role at Network Pacific as our strata manager. She is diligent and very helpful when providing the Committee with advice and solutions for any issue that we may encounter. She has a wealth of knowledge in this industry and is always willing to go the extra mile, with a smile.
Ray, Committee Treasurer
Network Pacific took over as our Body Corporate Manager in July 2018 after we had had significant problems with our previous Body Corporate Manager, which included inaccurate advice and failure to provide timely and accurate minutes of meetings. Since we have had Collette Dunn looking after us we have been very satisfied and happy with all aspects of the services provided and our committee had no hesitation in recommending that our contract was renewed at the AGM in June 2019. Collette has great customer service skills and is always available and responsive to questions and requests.
Carol, Secretary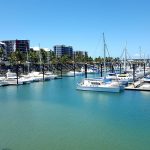 In the two years we have been dealing with Network Pacific in relation to our complex, we have found Collette to be fast, efficient, knowledgable and friendly. We hope to continue to deal with Network Pacific and Collette in the future whilst in the position of resident managers and we hope that other buildings are lucky enough to have their services.
Allison, Resident Manager
I would like to thank and confirm that Collette Dunn is absolutely wonderful in all that she does and advises us on the committee. Collette is always there to advise us of Body Corporate rules and regulations and she is greatly appreciated by all.
Dominique, Chairperson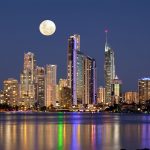 As Chairperson, Secretary and Treasurer, I want to express my thanks to you for your unending support. In your capacity as Manager of Network Pacific Strata Management (NPSM), I appreciate being able to rely on your response to urgent matters, sound advice, guidance and confidentiality when dealing with Body Corporate matters. This has ensured credibility based on informed decision making and communication by the committee with apartment owners.
Neil, Chairperson, Secretary and Treasurer
Collette of Network Pacific strives to give her clients service above and beyond the mundane. As chairperson, I have found her to have great people skills, is capable, affable and generous with her time, these are just a few of her qualities. I have worked with several body corporate managers over the last 10 years and I can say without a doubt, Collette Dunn is the best I have dealt with. I highly recommend her to you.
Hilton, Chairperson
Request a quote
Are you interested in changing strata managers, or would you like assistance with a new project or property development? Simply fill in the form below to receive a tailored proposal for your strata titled scheme. We can also meet with you or other body corporate members to discuss the proposal and answer any questions you may have.
Like to know more about our body corporate management services?
Whatever your body corporate needs, Network Pacific Strata Management is ready to help
HOW CAN WE HELP YOU?