About Us - Network Pacific Strata Management
About us
Since opening our doors in 1994, Network Pacific Strata Management has grown to be one of Australia's leading strata management companies. Today we manage over $6.5 billion worth of assets on behalf of 23,000 clients around Australia.  Our continued growth, evolution and diversification is a measure of our success.
We operate differently to our competitors
Fostering a culture of innovation and continuous improvement has led to the establishment of twelve complementary businesses, which allows us to act as a one-stop-shop to meet the entire property management needs of our clients.
Exceptional service
We pride ourselves on our responsive and personal nature of conducting business. We professionally and proactively manage our client relationships to form sustainable and enduring business partnerships. This leads to very high customer satisfaction levels and most of our new business comes from existing customers or referrals. Find out what our customers have to say on our testimonials page.
Our excellence in service delivery, supported by our robust systems and processes, was recognised when we became one of only a few strata managers to receive ISO:9001 Quality Assurance Certification. It has also been recognised through winning or reaching finalist status in many industry excellence awards.
Our online service makes it easy
We save our clients time through streamlined online processes. Our member portal allows clients to conduct transactions quickly and simply. These include owners corporation fee payments and access products ordering.
Our team
With the continuing trend towards higher density developments and advances in building technology, owners corporation managers have an important role to play in ensuring assets are well managed and maintained. With this in mind, we provide our team with continual professional development to enhance their skills and knowledge base and ensure they keep up to date with the legislation relating to owners corporation management. Our managers are highly experienced and qualified, with a strong focus on customer service and professionalism.
Our green policy
We believe in corporate and social responsibility which is why we are committed to our green policy. We aim to reduce our impact on the environment by implementing, maintaining and continually improving our environmentally sustainable practices.
ISO 9001:2015 Quality Assurance Certification
Network Pacific Strata Management has attained the International Organisation for Standardisation (ISO) 9001:2015 Quality Assurance Certification. This is an internationally recognised certification which we are extremely proud to have received. Our Quality Management System allows us to monitor quality across all of our operations and ensure our business processes focus on consistently meeting our clients' requirements and enhancing their satisfaction.
Award nominations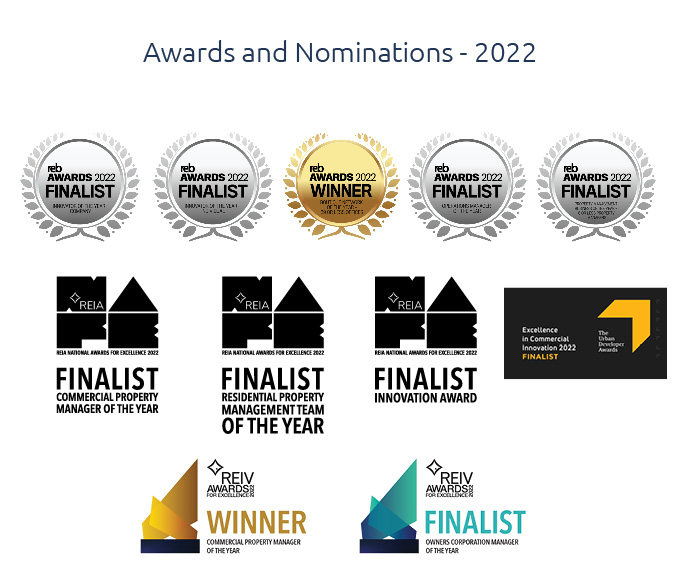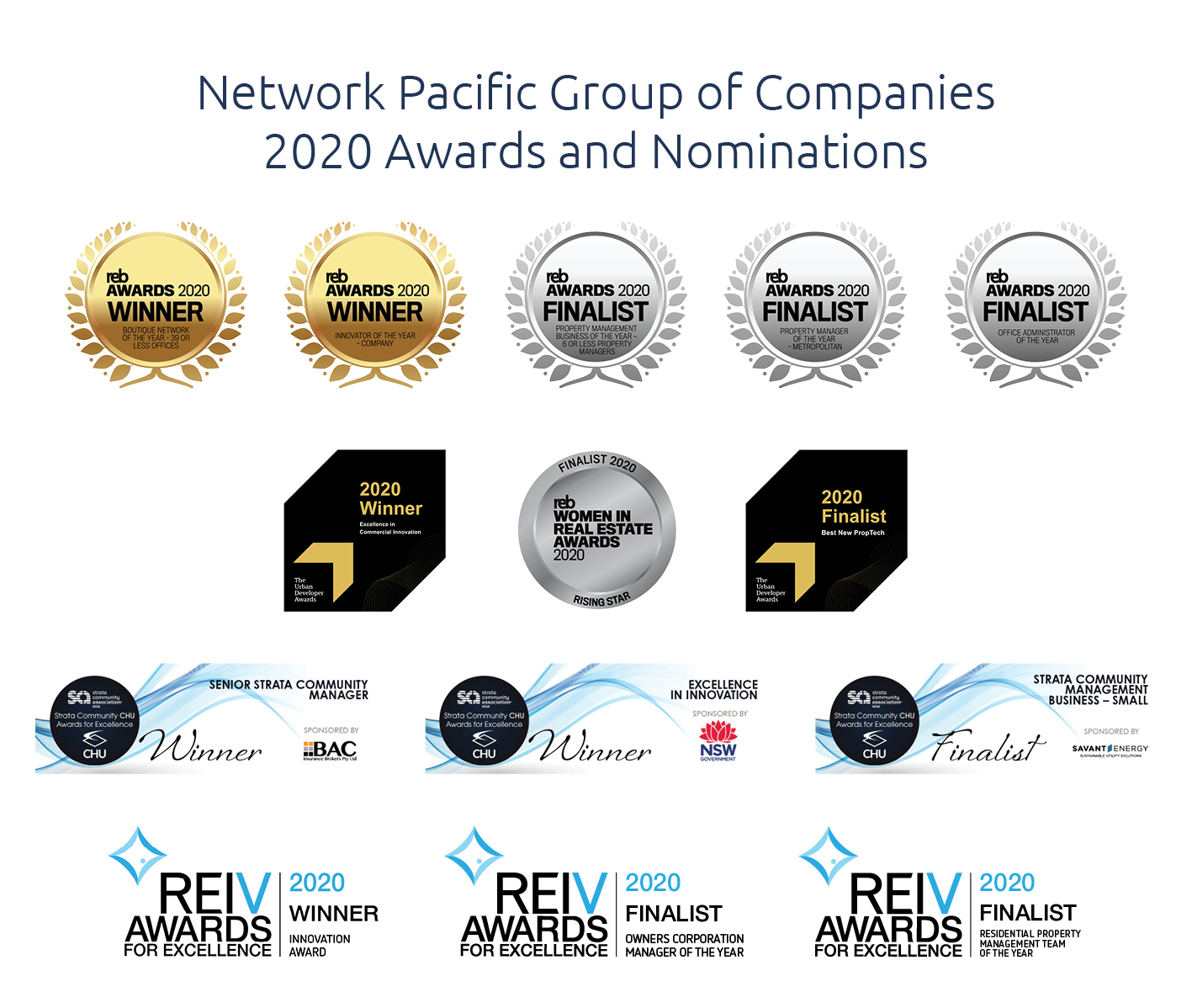 Community Support

Join our team
The Network Pacific Strata Management multi-award winning team is one of the industry's best. Our great people are our most valued asset and we are committed to providing on-going training, support and clear paths to career progression. If you are ready to join our team of high-performing strata management professionals, we'd love to hear from you.
100% Australian owned